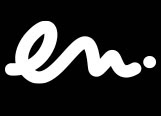 With a focus on commercial spaces, we are able to provide a wide range of services, including
interior design, fixtures, furniture, signs, lighting, art, and more.
We will make the best use of our strength of being involved in various fields of production and materials
We offer proposals that combine the characteristics of materials with functional design.
We are a design office that comprehensively directs the manufacturing process.
商業空間を中心に、インテリアデザイン、什器、家具、サイン、照明、アートなど、
様々な分野の製作、素材に携わっている強みを最大限に活用し、
素材の特性と機能デザインを併せたご提案をいたします。
ものづくりを総合的にディレクションするデザイン事務所です。

代表取締役  松川尚史  

・

Please contact us by email. We will contact you as soon as possible.
CONTACT >>>

  info(a)office-em.co.jp  >>>  Please change (a) to@